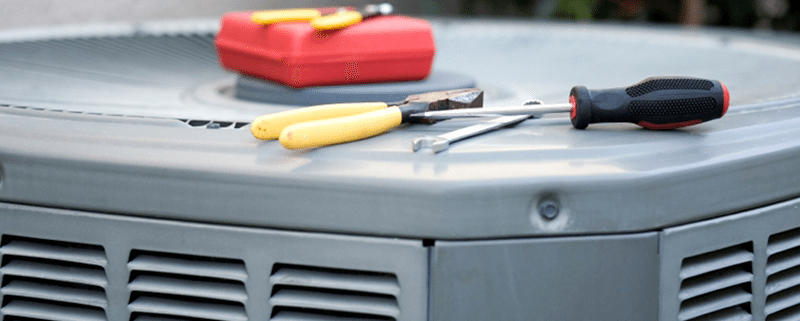 The heat of Chicago's summer is rapidly approaching, with the latest outlook from the Climate Prediction Center calling for hotter-than-normal temps. As temperatures start to climb, now is a good time to look at installing a new air conditioner.
When choosing a cooling system, it's important to look at both function and costs. Newer models of AC units are built to be quieter and more powerful than their older counterparts, which can offer greater long-term value and return on investment. It's important to remember that each grade higher in the cooling system comes with a corresponding cost. So how much does it really cost to install a new air conditioner?
There are several types of cooling systems to choose from, including window units, split systems, central air and portable units. When starting the process, first take a look at the size of your home, as this is a main determinant in the type of air conditioning system that you will need. The general rule is that every 500 or 600 square feet requires one ton of cooling; this number can vary based on individual contractors practice and the envelop tightness of your home.
For a smaller home, a window air conditioning unit would be a cost-effective cooling solution. Average costs of installing a window unit range between $150 and $300, depending upon the size. Although a more reasonable price, window units are going to be a lot less powerful compared with central air.
If your home is larger with multiple rooms and floors, you will probably need to have a central air conditioning system installed. The costs will depend on the Equipment and any additional items you might need installed, such as ductwork and the technician's installation rates. On average, most homeowners spend between $3,500 and $7,000, according to data reported by HomeAdvisor members.
Source: http://www.homeadvisor.com/cost/heating-and-cooling/install-an-ac-unit/
So if your AC isn't ready to combat this year's heat wave, SMART has you covered. We offer a residential rebate program that pays a cash rebate whenever you hire a SMART contractor from our site to replace part or all of your heating and cooling system. Save a total of $400 with the installation of a new air conditioner and furnace replacement.
Make sure you are prepped and ready for the summer heat with a cooling system that meets your needs. Take advantage of SMART's rebate program that has given over 3 million dollars and counting in rebates back to local homeowners just like you.
https://iwantsmart.com/wp-content/uploads/2015/05/5.png
331
800
Zack Dessent
https://iwantsmart.com/wp-content/uploads/2019/02/SMARTlogo-nav2019-300x146.png
Zack Dessent
2015-05-15 09:36:03
2016-06-21 14:12:37
How Much Does Installing a New Air Conditioner Cost?