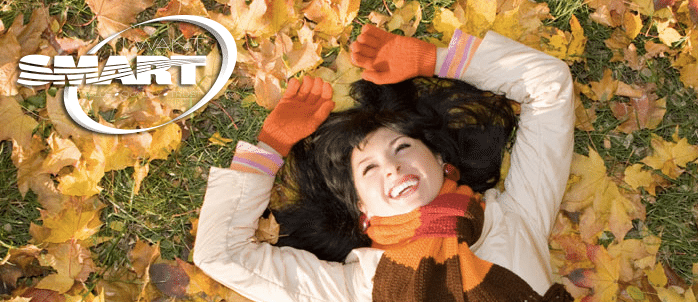 It's that time of year again. Temperatures are slowly starting to cool, with the daylight hours quickly getting shorter. As another Chicago summer comes to a close, now is the perfect time to transition your HVAC system to effectively heat your home during the cold weather months.
These simply guidelines from the professionals at I Want Smart will have you resting warm and cozy inside your home this winter.
Schedule System Maintenance
It's vital to have an HVAC technician run a full maintenance checkup on your furnace to ensure it's running smoothly, checking that no repairs or replacements are needed before the temperatures drop. Autumn and spring are the most effective times of the year to have maintenance done. The reason is that these months put the least amount of pressure of your systems because temperatures don't hit extreme highs or lows.
Change Air Filters
A simply solution to staying toasty this winter is changing your air filter. A dirty, poorly maintained air filter can wreak havoc on your furnace because it is forced to work harder for the same heat output. Not routinely changing your filters will also increase your electricity costs. Instead of spending your hard-earned money on more expensive heating, take the family ice skating in Millennium Park or spend a weekend skiing at a cozy lodge in the Upper Peninsula.
Perform Repairs & Replacements
Imagine heating that spits out cool air on a chilly fall day, or worse a furnace that completely breaks down on an icy winter night. Making necessary repairs to your HVAC system or replacing a piece of equipment that is no longer running at optimal levels is the best way to save money over the long term. One easy way to keep the heat in this winter is to seal up any leaks from cracks in the doors and windows caused by age and weathering.
Install a Programmable Thermostat
Another measure to keeping your house comfortable while saving money is a programmable thermostat. This provides the option of automating the temperature to when you are home, programming the thermostat to output heat when you return from work and then lowering it while you sleep.
Let I Want Smart help your home stay toasty this fall and winter, while saving big on your HVAC maintenance and preventive services. Take advantage of three exclusive rebates currently being offered to I Want Smart customers for furnace/AC replacements and a comprehensive systems checkup.
Claim your rebate today! Contact an I Want Smart technician near you to schedule your next annual maintenance or system replacement.
https://iwantsmart.com/wp-content/uploads/2015/08/smartblogFALL.png
302
698
Zack Dessent
http://iwantsmart.com/wp-content/uploads/2023/01/IWS-Logo2023-300x175.png
Zack Dessent
2015-08-31 16:49:09
2015-08-31 16:49:09
How To Prep Your HVAC System For Cooler Weather