https://iwantsmart.com/wp-content/uploads/2016/10/stop-freezing-in-home.jpg
312
845
SMART
https://iwantsmart.com/wp-content/uploads/2019/02/SMARTlogo-nav2019-300x146.png
SMART
2016-10-25 14:18:04
2019-12-04 19:21:23
Stop Freezing in Your Home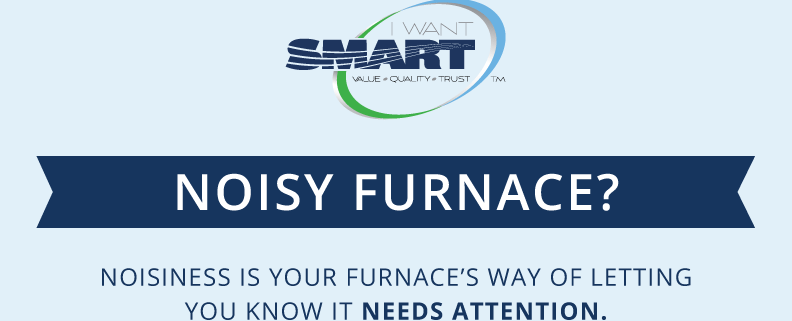 Yes, we know you're trying to hold on to the last bits of semi-warm weather before the fall temperatures come in full effect – but it's time to "think fall" for your HVAC units.
The last time you used your furnace was probably early spring, right? So who really knows the condition of your furnace at the moment?
First, we recommend running your furnace. 79 degrees or higher is an ideal temperature to run when making sure your furnace is working properly.
And while you're running your furnace, the most important thing to do is to check for sounds. This will be the key factor in knowing whether your furnace needs to be repaired or replaced.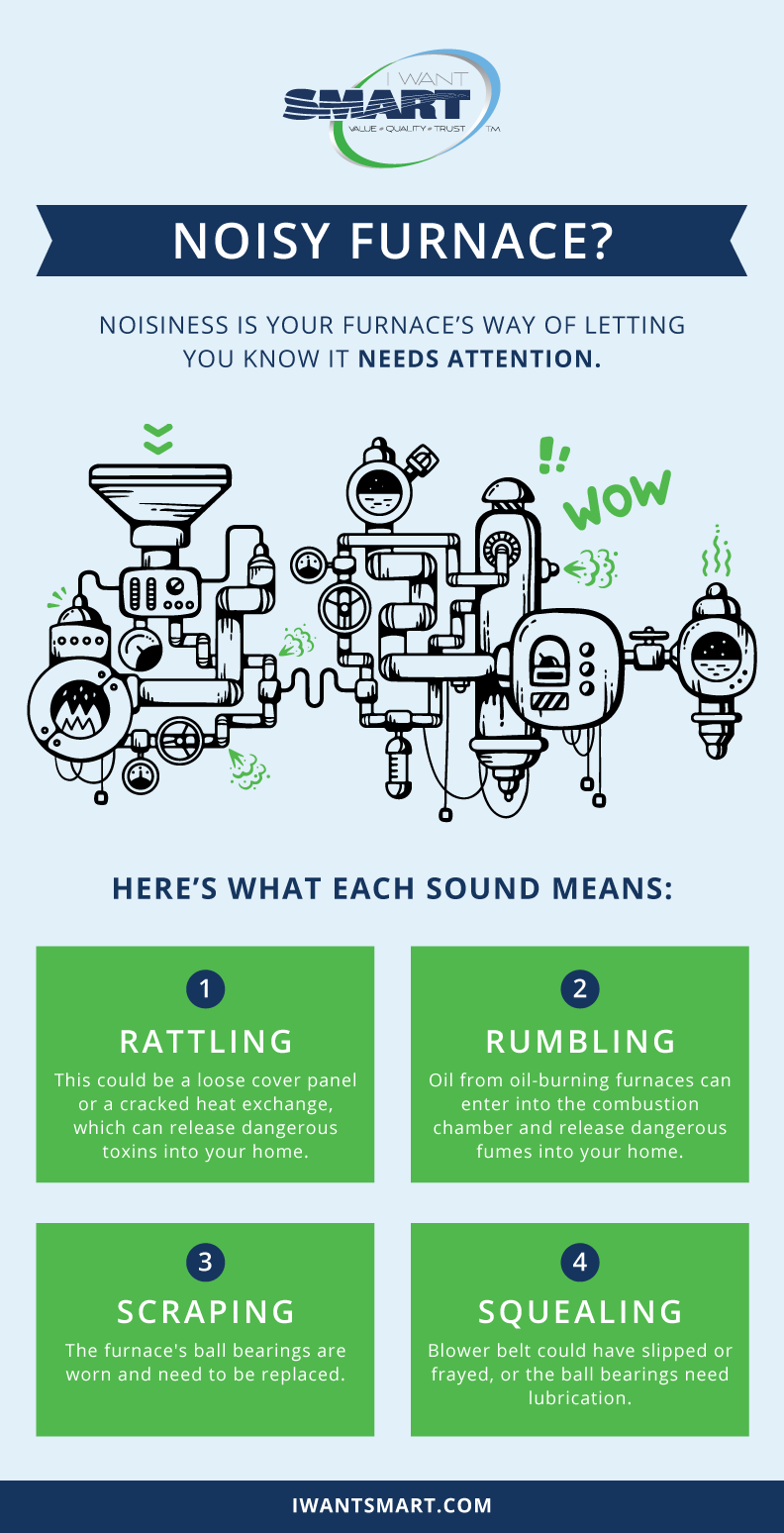 The best way to know if your furnace needs to be repaired or replaced is by having a SMART technician stop by before cooler weather sets in. Reach out today.
https://iwantsmart.com/wp-content/uploads/2016/10/NoisyFurnace_Cover.png
423
792
SMART
https://iwantsmart.com/wp-content/uploads/2019/02/SMARTlogo-nav2019-300x146.png
SMART
2016-10-19 20:15:56
2017-05-03 19:15:34
Noisy Furnace? Read This.

With Chicago getting its first wave of fall-like weather this week, it's time to prepare your HVAC units for the coziest time of year.
Fall 2016 HVAC Checklist
1. Check Your Air Filters
Be sure you know the condition of your air filters to determine whether they need to be cleaned or fully replaced. And the cleaner you keep your air filters, the lower your energy costs will be. Monthly cleanings are ideal as dust and debris tend to build up during cooler months.
2. Clear Your Airways
Just as your air filters can collect dust and debris, so can your airways. To get the most out of your heat, clear these on a regular basis.
3. Make Sure Your DUCTS Are in a Row
Another way to get the most out of your heating system – lean in and listen for any escaping air from your air ducts. Take it even further by getting a pressure test performed by a professional, and you can be certain your ducts are in the best shape for the fall.
Get Your HVAC Units Fall Ready.
4. Test Your Thermostat
No need for surprises when the time comes to heat up your home. Test out the heat before it becomes cold at least once. A temperature of 79 degrees or above will ensure that your thermostat is working properly.
5. Do a Mechanic Check
Be sure that the essential parts that help your HVAC run, like electrical connections, burner, belts, and exchangers, are working correctly. Without doing so, you can put your home at risk for an electrical fire.
6. Schedule an Appointment with a Professional
The most important tip of all! We recommend that you schedule an appointment before any extreme weather changes.
With a five-year apprenticeship program, our SMART technicians are equipped with the best knowledge and skillset to take care of any of your HVAC needs.
Be smart – schedule your fall maintenance check with us today.
https://iwantsmart.com/wp-content/uploads/2016/10/shutterstock_369068504.jpg
661
1000
SMART
https://iwantsmart.com/wp-content/uploads/2019/02/SMARTlogo-nav2019-300x146.png
SMART
2016-10-04 17:38:54
2016-10-05 21:56:02
Fall 2016 HVAC Checklist