Manage Your SMART Contractor Listing
Each SMART listing is comprised of four parts:
1) Primary Contact Information: Please identify the person responsible for your listing.
2) List Information: Information about your company so people can contact you.
3) Search Area: Data about what areas you service. This data is used in map searches and determining when your listing should be displayed. See map below to see how the information is used to calculate your service area. The blue star is your company's address.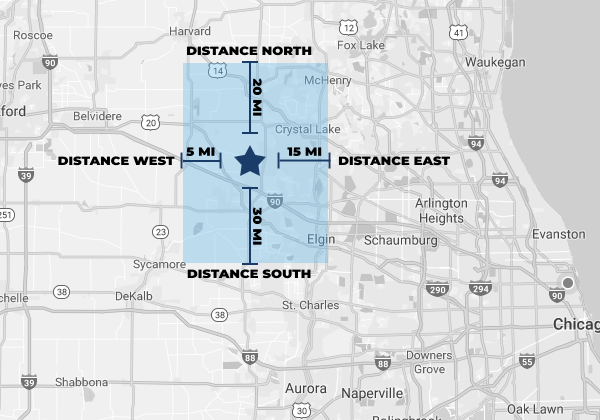 4) Rebate Offers: Information about which rebates you offer. The rebates selected will be shown on your listing.
If you have any questions or need any support, please contact zack@killianbranding.com.