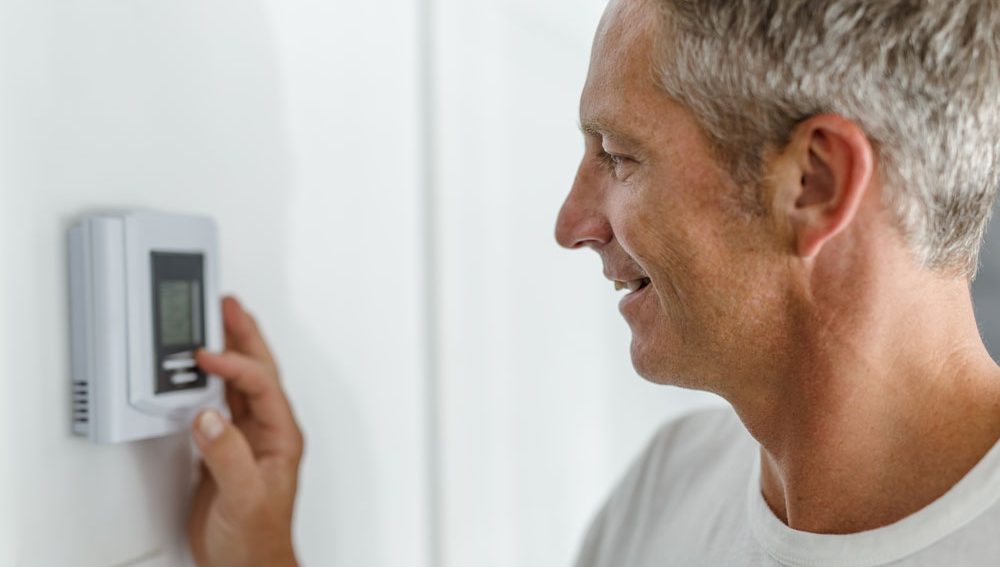 Saving money is always an appealing proposition. Particularly in the limited free time we have, we'd rather spend our time outside enjoying the sunshine and the fun activities that come with it than worrying about your HVAC. However, when you come back inside to cool off, you'll probably see an increase in your energy bills due to the uptick in air conditioner use. Between the costs of participating in seasonal activities and utility bills, this adds up!
Increasing your home's energy efficiency is a way to decrease your energy bills without a significant amount of time and effort. You'll also be lending the environment a hand in lowering pollutants and potentially harmful emissions.
Need an air conditioner tune-up? Find a SMART contractor here!
Operate your thermostat efficiently
As you're racing out the door to enjoy the sunshine or leave for a weekend getaway, make sure you adjust your thermostat on the way out. There's no reason to leave it on full blast if you're not there to enjoy it. Reduce its air flow or shut it off when you don't need it to ensure your bills reflect your actual A/C use.
Use ceiling fans
Not only do ceiling fans offer a refreshing breeze, but they can also help save you money. Ceiling fans can lower your energy bill costs as much as 30 to 40 percent, and make a room feel six to eight degrees cooler without you touching your thermostat. As every longtime homeowner knows, make sure your fan is spinning counterclockwise, so it generates a downward flow that accelerates the evaporation of perspiration and decreases the room temperature.
Open windows and doors
Even though spring and summer days can be hotter than you may have expected, shutting off your air and opting for natural breeze when possible will improve your bottom line. When the temperature drops at night, consider lowering your air flow or turning it off completely to let cooler air circulate throughout your home.
Use energy-efficient window treatments
According to the Department of Energy, the gain and loss of heat through regular windows account for 25 to 30 percent of residential heating and cooling energy use. If you haven't already, it's in your best interest to update your current windows to energy-efficient treatments that fit your climate, improve your comfort, and increase your savings. In the process, seal any air leaks so cold air no longer escapes your home. This also ensures your air conditioner isn't working overtime to compensate for the loss, which in turn reduces your monthly energy costs. It's a win-win.
https://iwantsmart.com/wp-content/uploads/2019/02/SMARTlogo-nav2019-300x146.png
0
0
Zack Dessent
https://iwantsmart.com/wp-content/uploads/2019/02/SMARTlogo-nav2019-300x146.png
Zack Dessent
2018-04-30 16:33:09
2018-11-06 22:21:20
Four Ways To Save On Your Energy Bill This Spring